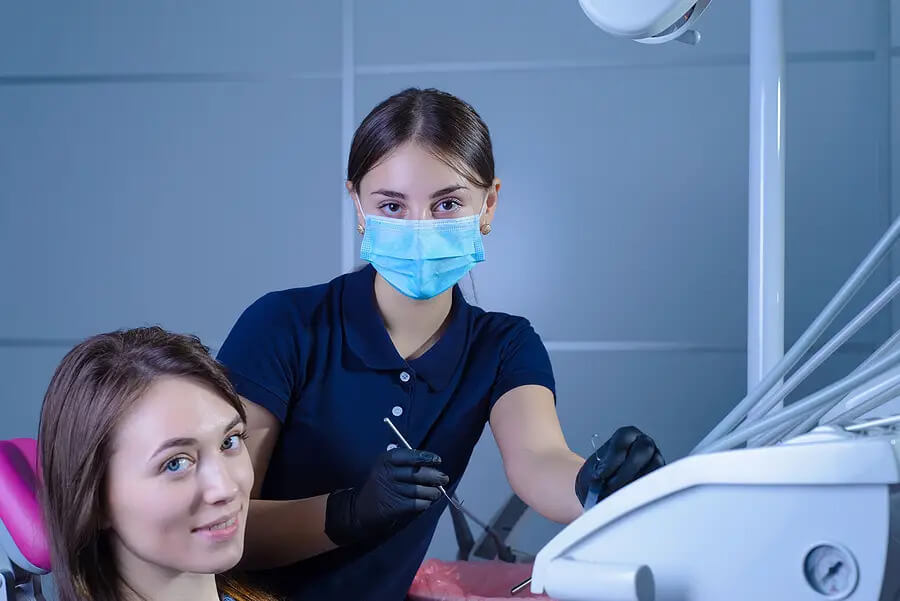 Fear and anxiety are common emotions experienced by people while at the dentist's office. These fears aren't without cause. Dental procedures can be painful and sometimes uncomfortable. However, if you let fear keep you from the dental care that you need, you are putting your health at risk. If you are someone with dental fear, here are a few tips to ease them.
Discuss your fears with your dentist
When preparing for a visit with a dentist, you should bring up any and all fears you have about the procedure. It's better to discuss your concerns beforehand than to feel anxious about them while receiving care. This is also a good time to discuss any pain you might have felt during past treatments so that your dentist can administer anesthesia or other pain management techniques to keep discomfort to a minimum.
Agree on a signal
You can agree on a signal between you and your dentist to indicate if you are feeling nervous and uncomfortable during the procedure. The dentist will then stop or slow down the procedure to stay within your comfort range. It might also be a good idea to bring headphones so that you can listen to music during your treatment time. This can help to drown out the sound of the drill as well.
Bring a friend for support
If you're nervous about a dental visit, bring a family member or friend along. They can help you stay calm by talking and distracting you from the procedure. They also can serve as your support person if you need to signal your anxiety to your dentist. Make sure that whoever you go with is relaxed and open-minded about the appointment. 
Bring distractions with you
Distracting yourself from the procedure can help you relax. Listen to music or podcasts, read a magazine or book, play with your smartphone, watch tv on Netflix ...anything that occupies your attention and distracts you from the treatment. Try to arrive early so you don't have to worry too much if something goes wrong on the way there. You can also bring a friend or relative for support – they can sit in the room and wait during the treatment or be by your side afterward.
Consider sedation dentistry
If sedation dentistry bothers you, request sedation dentistry. Sedation dentistry can help you feel at ease during your dental treatments. At our dental office, we offer sedation dentistry options like oral conscious sedation, laughing gas/ nitrous oxide, and IV sedation.